TOOLS TOOLS TOOLS
Electric Power Generators
Be prepared for blackouts!
Power Tools...
Black and Decker corded drills, Jigsaws, cordless drills, cordless screwdrivers, sanders, reciprocating saws, heavy-duty impact drills, cordless tool sets, and more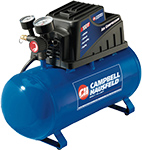 Air Compressors and Air Tools
1 to 8 gallon air compressors, air hose, air ratchets, cut off tools, air sanders, finishing nailers, air reversible drills, framing nailers, coil roofing nailers, staple cleat flooring guns and many more air tools and accessories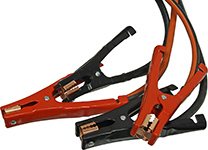 Automotive Products
Power washers, wet/dry car vacuums, GPSes, tow ropes, trailer lights, jumper cables, 12V appliances, and more!
Cutting Tools
Circular saws, hole saws, aviation tin snips, jamb saw blades, lock installation kits, cutting mats, box cutter knives, and more
Hand Tools...
Quality pliers, clamps, screwdrivers, hammers, and more!
Hobby Gadgets
Interesting gadgets for all kinds of hobby work!
Tarps & Tie-Downs
Stronger then canvas poly weave tarps can protect your firewood,
ATV's, outdoor / farm equipment, cars and more.
Use them to make backyard ice rinks.
Gardeners are even finding benefits of protecting
the nitrogen in their garden by using tarps.
Still not sure how to use a tarp? Here's 25 ways that you can use tarps.
How to Make a Tarp Shelter: Instructions
Dollys and Hand Trucks
Huge selection to chose from

Drill Bits
Drill and screwdriver bits that can be used with a drill.

More Tools
Liquid transfer siphons, lock installation kits, hex key sets, hand tile cutters, accessories, and loads more handy tools!
Painting Supplies
A sampling of our painting supplies, respirators, paint brushes, airbrush kits, and grinding wheels. drop by the store to see our full selection.

Staplers, Staple Guns, and Staples
Duct tape, stapler guns, pipe benders, liquid transfer siphons, lock installation kits, tool carriers, hex key sets, hand tile cutters, accessories, and more!
Tool Storage
Tool chests, cabinets, tool boxes, carriers, and bags

Safety Gear & Coveralls
Work gloves, half mask respirators, knee pads, LED reflective safety vests, danger tape, back support belts, and more!
Welding and Soldering Tools
Electronic soldering kits, welding helmets, retractable welding hose reels and accessories
Plumbing Tools
Pex angle crimpers and environmentally safe multiple use drain cleaners
Measuring Devices
Self-Adhesive and Retractable Tape Measures, Calipers
Casters
Fixed and swivel casters

Nylon Cable Ties
All cable ties are made to the U.S. Military Mil-S-23190 E standard
Spray Foam Insulation
Keep the cold out and the warmth in!
Kidde Carbon Monoxide Detectors and Smoke Alarms
For over 100 years Walter Kidde and company have been creating quality fire detection equipment. We are happy to have their smoke and carbon monoxide alarms for sale at low surplus prices.
Glue, Tape, and Adhesives
Gorilla glue and tape, duct tape, sheathing tape tape, and much more!
Materials
Plastic sheets, leather scraps, and more
Muffin Fans
Reduce the heat generated by mechanical and electrical devices. Help extend the life of your devices.

Wet/Dry Vacuums
Clean up your mess for less! Save on quality Shop-Vac and Craftsman branded wet/dry vacs.

Work Lights
See what you are doing in the dark. Work lights, headlamps, flashlights, lanterns, and more to help illuminate your work area.