ELECTRICAL & ELECTRONIC
2-Way Portable Radios
Keep in touch with family when traveling!
AC/DC Adapters
Saves batteries which saves you money!
Batteries & Rechargeable Batteries
Discount Duracell batteries, rechargeable Ni-MH batteries, rechargeable sealed lead acid gel cell batteries, CR2025 batteries and lantern batteries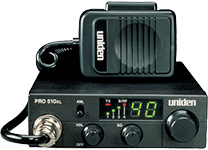 CB Radios
Midland, Uniden and Cobra CB radios, Pyramid CB antennas
Electric Hobby Motors
Low RPM hobby gear motors and small hobby motors
Electrical Wiring
Building wire, fuses, wire connectors, socket fault testers, fish tape for running electrical wiring, and more products to help you safely power your home or business!

Extension Cords - Power Bars - Surge Protectors
Heavy-duty extension cords up to 100 feet long, power bars, power conditioners, and surge protectors to protect electronic equipment during electrical storms!

We also carry UPSes (Uninterruptible Power Supplies) and electrical power cables.
Metal Detectors
With gold at over $1500.00 per ounce and expected to climb the simple discovery of a lost ring in a park could be very profitable!
Multimeters
Digital multimeters with test leads
Power Inverters
Power household electronics from your vehicle
Regulated DC Power Supplies
3 to 46 amp regulated power supplies
Toggle Switches
Rocker, toggle and
momentary poker switches
(arcade buttons)