BAGS & BACKPACKS
Day Packs
Small backpacks designed for single day hikes or as bags for students in school!
Backpacks - Internal Frame
Quality ObusForme and North 49 internal frame backpacking backpacks with 55 to 115 litres of storage capacity. Great for hiking.

Army Style Bags
Rugged and made to last!
Ammo pouches, haversacks, rucksacks, duffle bags, cargo packs, paratrooper bags, ALICE Packs, book bags and more!
Cargo - Compression - Duffle Bags
Ideal for hauling all your gear!
Laptop Computer Bags
Traditional over-the-shoulder laptops bags, daypacks and canvas rucksacks with laptop pockets and sleeves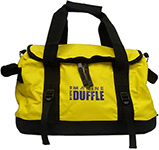 Water Resistant Bags
Waterproof Haversacks, Day packs, Back Packs, Dry Sacks and Duffle Bags, Riverpacks
Backpacks - No Frame
Top quality North 49 Backpacks at discount prices!
Shoulder Bags
Over-the-shoulder bags, haversacks and more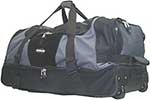 Business and Luggage Travel Bags
Suitcases, folding organizer, wheeled duffle bags, rolling luggage bags, and toiletries organizers
Backpack Hiking Sticks
Classic wooden and modern telescopic hiking sticks

Fanny Packs
Great for hiking and biking! Choose from ergonomic ObusForme or heavy-duty military-style cotton canvas models.
Money Belts and Wallets
Hidden money belts, Stainless Steel Wallets, RFID scanner blocking purses, zippered billfolds, stainless steel money clip wallets, Aluma Wallet and leather wallets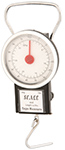 Travel Accessories
Digital and analog luggage scales, voltage converters, money belts, travel toothbrushes, RFID shielding wallets and pouches, water treatment to prevent travelers' diarrhea, and more!
Sports & Insulated Bags
Hydration Packs, Hydra Sacks, Sports Equipment Bags, Insulated Lunch Bags
Accessory Carabiners
Stay organized the easy way! Ideal for attaching extra gear to backpacks