UNBELIEVABLE SURPLUS STUFF
Halloween
Save with our HUGE selection of surplus priced costumes, shields, swords, decorations, helmets, masks, and costume accessories
Gift Ideas for Guys
Car stereos, tools, spy gear, electronics, fun toys for big boys, and more!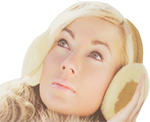 Gift Ideas for Girls/Women
Unique gifts for every budget!
Gift Ideas for Kids
Educational toys, hand held electronic games, kids Power Wheels, Remote Control Dinosaurs, music keyboards, Toothbrush Cars, Silly Bracelets, snow skates, and more
Remote Control Helicopters and Vehicles
From easy to learn mini RC Helicopters and quadcopters to large RC drones we have your RC toys at low surplus prices!

Metal Earth 3D Model Kits
Star Wars and Star Trek model kits

POP! Vinyl Figures
Star Wars The Force Awakens and Yoda collectible figures
Watches
Casio sports watches, Digital Altimeter watches and Heart Rate Monitor and Calorie Counter watches
Lighters
Cool new Ignite USB lighters and survival lighters
Health & Wellness Products
Head, eye and feet massagers, heart rate watches, digital altimeter watches, calorie counters, blood pressure monitors, balance bracelets, yoga mats, Loud N Clear personal sound amplifiers and more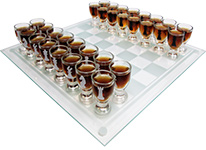 Party Supplies
Speakers, glassware, flasks, ice makers, blenders, bottle openers, party hats, and more!

Educational Books
Fun activity books that build early reading, writing and math skills
Flags and Crests
full size UK and Canadian flags, sew on Canadian flag crests
Cardboard Cutouts
Star Wars Darth Vader, Doctor Who TARDIS, Disney Frozen Olaf, Marvel Avengers 2 Age of Ultron: Thor, Ultron and Iron Man cardboard cutouts
Glasses and Accessories
Folding compact pocket-able sunglasses, computer reading glasses, polarized sun glasses and accessories
Real Insect Products
Scorpion paperweights, scorpion bottle openers, green rose chafer beetle paperweights, scorpion necklaces, scorpion, green rose chafer beetle and spider pendants, scorpion bracelets, scorpion keyrings