HOME & OFFICE
Appliances
Small fridges, microwaves, air purifiers, air fryers, toaster ovens, convection ovens, electric skillets, crepe makers, cordless tea kettles, can openers, coffee bean grinders, ice makers, blenders, waffle makers, hand mixers, electric cooktops, water coolers, slow cookers, and more
Coffee Gear
Ways to let you better enjoy Canada's favourite beverage. Black Rifle Coffee, unique mugs, quality Russell Hobbs coffee makers, and more!

Coolers and Compact Fridges
Chill your beer for less with our USA big box store surplus fridges with minor scratches or dents! Your beer won't be able to tell the difference, but your wallet sure will!

Heaters
Electric fireplaces, barrel heaters, compact heaters, propane heaters, and more!
Furnace Filters
Save BIG with our low surplus prices on pleated air filters. 16x25x4 inch air filters sell at a Big Box store for $26.99, our price only $13.95! Removes 80% of airborne dust!
Wine Coolers
Quality Danby scratch and dent wine chillers and beverage coolers at big savings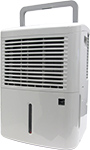 Dehumidifiers
Surplus priced dehumidifiers from 20 to 70 pints that help reduce humidity, prevent mold growth and get rid of that damp basement smell in your home
Health & Wellness Products
Feet massagers, yoga mats, weighted fitness balls, supplements, waling sticks, balance bracelets, yoga mats, Loud N Clear personal sound amplifiers, stethoscopes, back support cushions and stretchers, disposable gloves, hand sanitizers, compression leg sleeves, pillows, weighted blankets, cleaners, disposable gloves, HVAC furnace filters, foot rockers, and more
Household Products
Handy products for use around the home. Coffee Makers from only $9.99. Surplus prices on Himalayan Salt Plates, Furnace Filters, and more!
Door Chimes
From simple to high tech models from Honeywell, Heath, Zenith, and more!

Lamps for Home and Work
Battery powered LED lamps and ceiling lights, desk lamps with magnifiers

Business Signs
Get your customer's attention with our LED open signs and cool neon signs
Patio & Garden
Patio speakers, magnetic door screens, garden soaker hoses, umbrella table screens, motion sensor lights, barbecue lighters, BBQ sets

Office Supplies
Cutting mats, pens, pencils, glue sticks, rulers, scientific calculators, rulers, stencil sets, magnifiers, desk lamps, and more!
Clocks
Alarm clocks, atomic clocks, and more

Fans
Desktop, tower, pedestal, drum, floor, bathroom, duct, axial, and more fans. Air coolers as well.

Air Coolers
Cools with water, like the mist from Niagara Falls! Not an AC. For use indoors or outside. Uses a lot less energy compared to an air conditioner.Cools with water, like the mist from Niagara Fall! Not an AC. For use indoors or outside. Uses a lot less energy compared to an AC. Great for patios!

Air Conditioners
Cool down for less with our USA Retail store surplus air conditioners, air coolers, and fans. Both window and portable ACs in stock at amazing savings. Sizes up to 25,000 BTU in stock!